Servizio Xerox® Easy Translator

Tradurre in qualsiasi momento, da qualsiasi luogo.
Il servizio Xerox® Easy Translator è una suite completa di servizi di traduzione cloud, ideale per le aziende di medie dimensioni che devono tradurre documenti. Scegli una traduzione Express o Professional.
Xerox® Easy Translator Service è di proprietà e gestito da ABBYY USA Software House, Inc. e suoi fornitori. ABBYY USA Software House, Inc. è un'azienda licenziataria del marchio Xerox®. Xerox® è un marchio di Xerox Corporation concesso in licenza.
Il servizio totale per la traduzione su cloud
Competere in un'economia globale significa lavorare con documenti multilingue. Indipendentemente dalle dimensioni dell'organizzazione, dai requisiti di traduzione e dai vincoli dibudget, Xerox® Easy Translator Service è la soluzione perfetta.Xerox® Easy Translator Service su cloud utilizza una tecnologia all'avanguardia per fornire traduzioni automatiche istantanee o, in alternativa, un comodo accesso a traduttori professionisti tramite una stampante multifunzione (MFP) Xerox®, un PC o uno smartphone!Xerox® Easy Translator Service è in grado di fornire l'equilibrio necessario tra rapidità e qualità di traduzione per creare documenti destinati al proprio pubblico di riferimento nella loro lingua madre. Grazie alla piattaforma tecnologica Xerox® ConnectKey®, il servizio fornisce una traduzione meccanica immediata esicura digitalizzando documenti cartacei con una stampante multifunzione Xerox®. Desideri condividere i tuoi contenuti con unpubblico globale? Usa i servizi di traduzione professionale rapidi eprecisi disponibili tramite il portale Web Xerox® Easy Translator.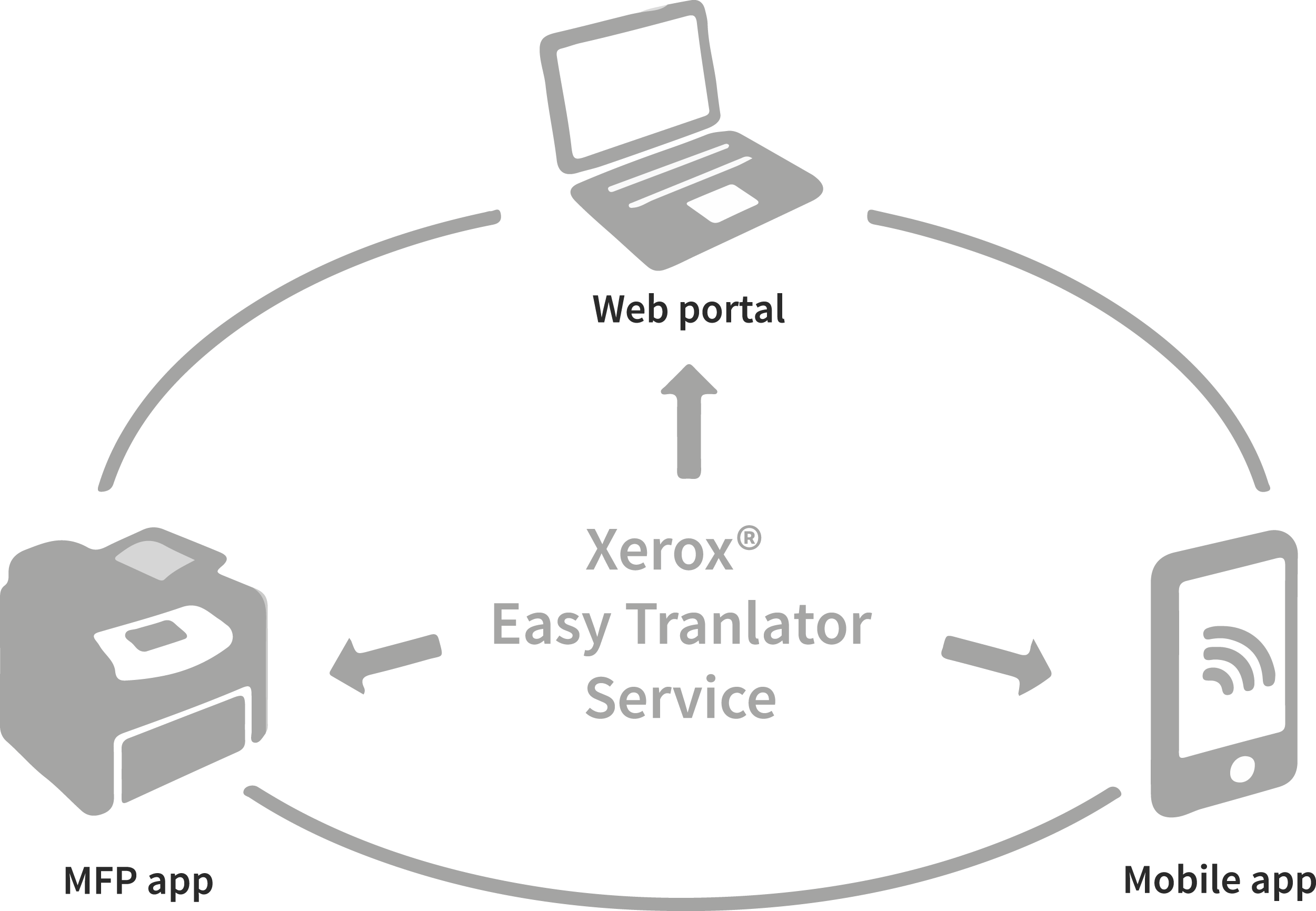 Traduzioni automatiche istantanee da MFP, telefono o PC
Traduzioni e localizzazioni in più di 40 lingue, tra cui francese, tedesco, lituano, giapponese e hmong.
Risultati disponibili in più di 20 formati di file, tra cui carta, JPG, MS Office, e PDF
OCR (Optical Character Recognition) di alto livello
Offriamo inoltre traduzioni eseguite da traduttori per il massimo della qualità e velocità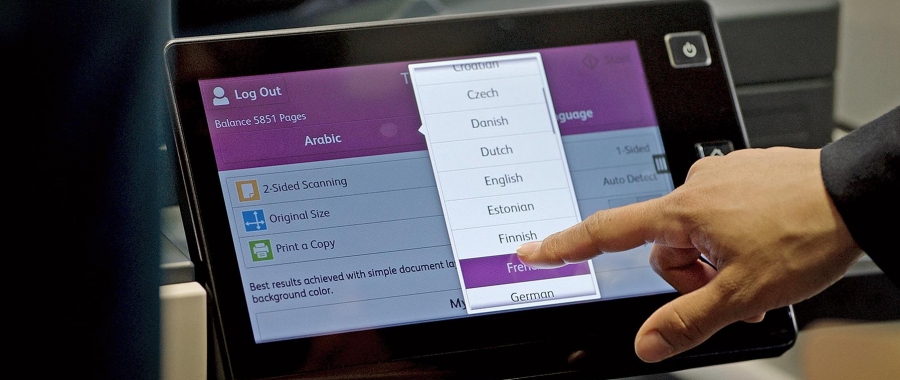 La soluzione definitiva di traduzione basata su cloud
Semplice per gli utenti
Portale Web
Semplice interazione "point and click" e "drag and drop". Per ottenere una traduzione, l'utente carica semplicemente i file sul portale, seleziona le lingue di origine e destinazione e specifica illivello del servizio richiesto.
Stampante multifunzione con ConnectKey®
L'utente accede al servizio attraverso la stampante multifunzione, seleziona le lingue di origine e destinazione, digitalizza i documenti e riceve la bozza di traduzione sotto forma di stampa e/o tramite e-mail.
Dispositivo mobile
L'utente scatta semplicemente una fotografia del documento, seleziona le lingue di origine e destinazione, invia la fotografia e riceve via e-mail il link ai risultati della traduzione.
Semplice per gli amministratori
La gestione degli account basata su browser offre agli amministratori un comodo accesso agli account Xerox® Easy Translator e la possibilità di:
visualizzare lo stato degli utenti con account aziendale e le impostazioni dell'account
gestire gli abbonamenti e le opzioni di pagamento
aggiungere e rimuovere utenti dagli account aziendali